5 Steps to Innovation - My Experience at Redweb
Something interesting happened during August and September, I was busy working! You know, those 40 hour a week activities that, most, adults participate in. Now that
Something interesting happened during August and September, I was busy working! You know, those 40 hour a week activities that, most, adults participate in. Now that's all well and good but what have I been working on I hear you ask? Good question. How about the fact I've single-handily made the future a better place for one and all. No, I've not invented time-travel, although that would be cool; I've been innovating!
I'm a nice guy and I wouldn't want to get your hopes up so I'm going to lay it straight. I might have over-exaggerated my claims of a better future for one and all. There I've said it. Forgive me? Good. In reality I've probably made the future nicer for a few people at most, and those people are web folk and programmers like yourself. In all honesty I'm hoping that the projects I've been working on will help someone, anyone. If not then it isn't a wasted effort as I've learnt a whole bunch over this past month.
With that out of the way, let's start from the beginning…
The First Step to Innovation – Getting the Job
Innovation was one of the last things on my mind when I was approached by a local digital agency. I'd not long finished my first year of university when the letter came through my door offering me an interview for a summer placement at this agency. Although I had heard of Redweb in passing, through their involvement with Meet Draw, I admittedly didn't know much about them. Some Googling was in order.

To my surprise it turns out they are a pretty big agency with over 90 employees and even more surprising was that their offices were just over the road from me at the time. Cue spooky music. I was excited but also a bit curious as to why I had received an interview request from an agency I've never been in touch with before. Some detective work was in order.
Coincidentally, the previous evening a few of my friends had taken part in a Meet Draw event, organised by Redweb. I was due to attend myself but illness (man-flu is an illness) had regrettably prevented me from doing so. However, in a moment of jest I asked one of my friends to spread my name about and get me some work. I didn't expect anything to come of it but then this mysterious letter appeared on my doorstep. It didn't take me long to rule-out Meet Draw as a factor though as quite simply there is no way in hell the Royal Mail could deliver a letter that quickly. It was time to get to the bottom of this.
It turned out that Redweb were a little confused about how I got the interview request considering I hadn't applied. That worried me a little but after some back and forth we got to the bottom of the matter. It turned out that someone at the agency had seen a tweet I sent months previous about job prospects and had referred my details to the relevant people. It all started to make sense and the reality of matters started to sink in. I'd been head-hunted! Jokes aside, I was excited about the opportunity presented to me and snapped up the chance for an interview without a second-thought.
To cut an already long story short I was successful in the interview and was offered 4 weeks as an Innovation Assistant. A what?! I actually had no idea what this job title meant at first but it sounded bloody awesome. I couldn't wait to start.
Little did I know that innovation was going to blow my mind.
The Second Step to Innovation – Getting Overly Excited about that Wall
Summer passed too quickly, as it often does, and my time at Redweb had come–the dreaded first day. I wasn't as nervous as I thought, I was actually pretty excited about the whole thing. The difference between this job and that of first days on previous jobs was that I had so much more experience now, I was older, and had gained a lot of confidence in my abilities and skills. I was ready, ready for the chance to prove to myself in an agency environment, ready to push myself and learn new things about the web industry. I was still a little nervous but to my relief those nerves blew right off after stepping into the office and being introduced to everyone. I still didn't have a clue who anyone's names were, 90 people is a lot, but the atmosphere was really nice and I felt incredibly welcome.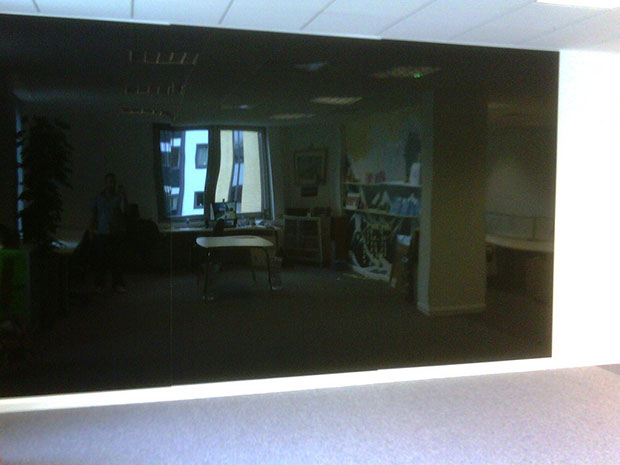 It was only when I got to settle down in the Innovation department that I was able to answer two burning questions: what exactly is Innovation, and can I draw on that awesome Perspex wall? If you think I'm crazy and have regressed into childhood wall-drawing, you're probably right. I have my reasoning though, the Innovation department has been blessed with a huge black Perspex wall that was just waiting to enhance creativity in anyone who touched it. For now I held back and settled with an answer to the first question, that of what I'll actually be doing for the next 30 days.
As Head of Innovation, David Burton was my superior and the gatekeeper to the wonders of the Innovation department. He also held the answer to my question and explained to me about what the department did and what innovation actually meant in the agency. In a nutshell, innovation is as it says on the tin–introducing new methods and basically experimenting with new technologies to see what happens. The department is there to do the things that can't be risked with a typical client project, ultimately paving the way for the technologies and methods the agency will use in the future. It turns out innovation is the perfect word to define my hobby, namely mucking around with new technologies and doing seemingly interesting things with old ones, and I didn't even realise!
The good news for me was that there was a pretty interesting project lined up for me. During my interview I spoke about how through the new Rawkes website I'd recently dipped my toes into <canvas>, the new HTML 5 element. As it turned out it was something Redweb wanted to explore further as well, so who better to do it than the plucky new guy. What resulted from that was a brief to experiment with <canvas> in detail and explore its potential functionality. In particular there was an interest in finding out what could be produced with <canvas> that is usually achieved by reaching for Adobe Flash; for example, animation. The ultimate aim of the experiments was to learn enough about the new element to produce an interactive application that displayed Redweb's top website considerations in a different and innovative way. There was also the added requirement of the application to ooze awesomeness but I'd tackle that one later.
Awesomeness aside, the most exciting thing about this new project was that the brainstorming was done on the Perspex wall!
The Third Step to Innovation – Learning Physics… for the First Time
I won't be going into much detail in regards to the specific <canvas> experiments as I'll be covering them in another post detailing my findings. Needless to say that they were good fun and I certainly learnt a lot from them.
One of the most interesting things I learnt from the experiments was basic physics. Not exactly something you'd expect to encounter while developing a HTML and JavaScript application. It wasn't something I was entirely over the moon about either considering I didn't do too well at math in college.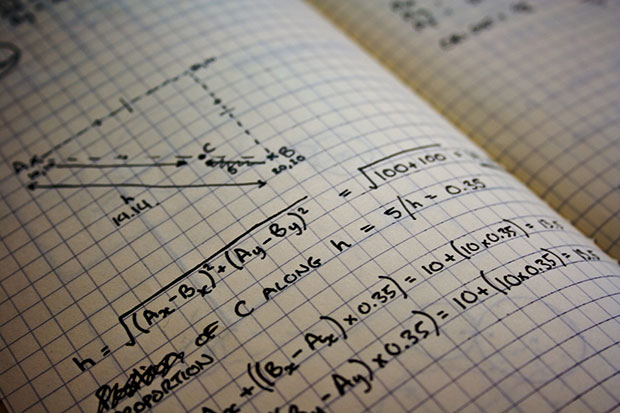 There is reasoning behind this seemingly random need for physics. I simply chose to do a rather complicated application that was an environment of self-controlled nodes. This meant I needed to learn about the Laws of Motion, trajectory, and other fun stuff. Admittedly, when you have something you can apply the need for physics to it's much easier to bear and understand. I probably learnt more about the subject at Redweb than I did in my education! I wouldn't say I'm a Steven Hawking just yet, but if you need to implement Verlet Integration into a future project, I'm your man.
I've attached a bunch of links to the experiments at the bottom of this entry, I'd love it for you to check them out.
The Forth Step to Innovation – Saying Goodbye
When I started the job back in August I knew it was going to go pretty quick, I just didn't realise it was going to go that quick. Before I knew it I was 3 weeks into the experiments, up to my ears in physics, and it was time to wrap everything up into a finished product.
The good news was that I had the application under control, I'd made lots of friends, learnt loads, and was finished days before I needed to be–leaving enough time to write a 7 page report on my findings. The bad news was that I'd been really enjoying my time at Redweb and that time was nearly over. Having a big jar of sweets on my desk certainly helped alleviate the pain but it still sucked to leave behind everyone I'd met. I've already made it a nearly-end-of-years resolution to stay in touch with them so it's not all bad, and I'm hoping I'll be back at some point.
The Fifth and Final Step to Innovation – Planning for the Future
I learnt a hundred and one different things during my stint at the agency, the majority of which are all good. Despite learning so much there were a few things that stuck out in my mind…
Innovation is where my career lies, particularly in exploring new technologies.
Physics isn't scary, I've even bought a book about it since I left.
I like having a specific job role, unlike freelance where you are the jack of all trades.
Having a creative atmosphere makes work a whole bunch easier.
I need to get myself a Perspex wall.
Overall the whole experience has provided me with the knowledge and foresight to help plan my future. I've always known the industry I want to work in but it's only after my time at Redweb that I've been able to pinpoint the exact area I will be aiming towards.
I'm looking forward to heading back to university now and putting my new skills and experience to use. The future starts now!
The <canvas> Experiments
Factored – The Final Application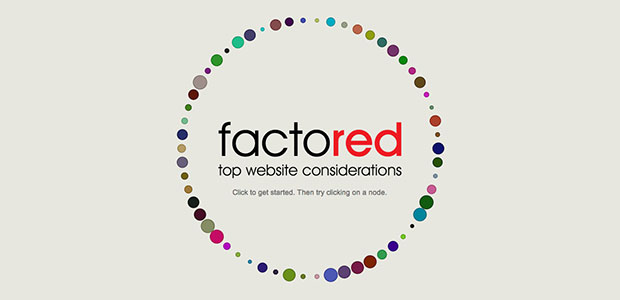 Redweb have been kind enough to take the application I produced and put it on their website for everyone to view. Feel free to use the comments or get in touch with me via other means if you have any questions about the application and the experiments.
---