The Best Business Card in the World
I've always felt a little useless at conferences and meet-ups because of my lack of business cards. It's now time for a change, and I believe I've just created the best business card in the world.
I always feel a little useless at conferences and geek meet-ups because I don't have any business cards to give out. All I see around me is a blur of movement as cards are being transferred from one iPhone toting creative to another. Where's the love for Rawkes, ey?
Well, I've put my foot down. Enough is enough. It's now time for Rawkes to join in the fun and have some business cards of its own. Coincidently this decision happened at around the same time MOO decided to give me 50 business cards for free. Result!
So, with Photoshop in one hand and a cup of tea in the other, I got to work creating what can quite simply be called the most amazing business card in the entire world. Seriously.
I believe now would be a good time to stop waffling, so let me leave you with some images of said world-beating business cards. Perhaps you'll receive one of them in the future if you're lucky enough to bump into me on my travels.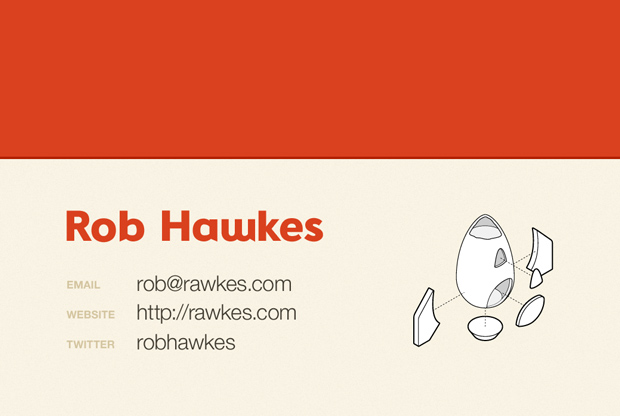 ---